Futures Regional Trading Competition
Huobi Futures will initiate the regional trading competition of USDT-Margined Swaps from 8:00 am on Apr. 19 to 8:00 am on Apr. 25, 2021 (UTC). The trading competition will be divided into six regions, which are Southeast Asia (SEA), Russia (CIS), Europe, Middle East, Americas and others. The prize of the competition is $65,400 in total, and $10,900 for each region.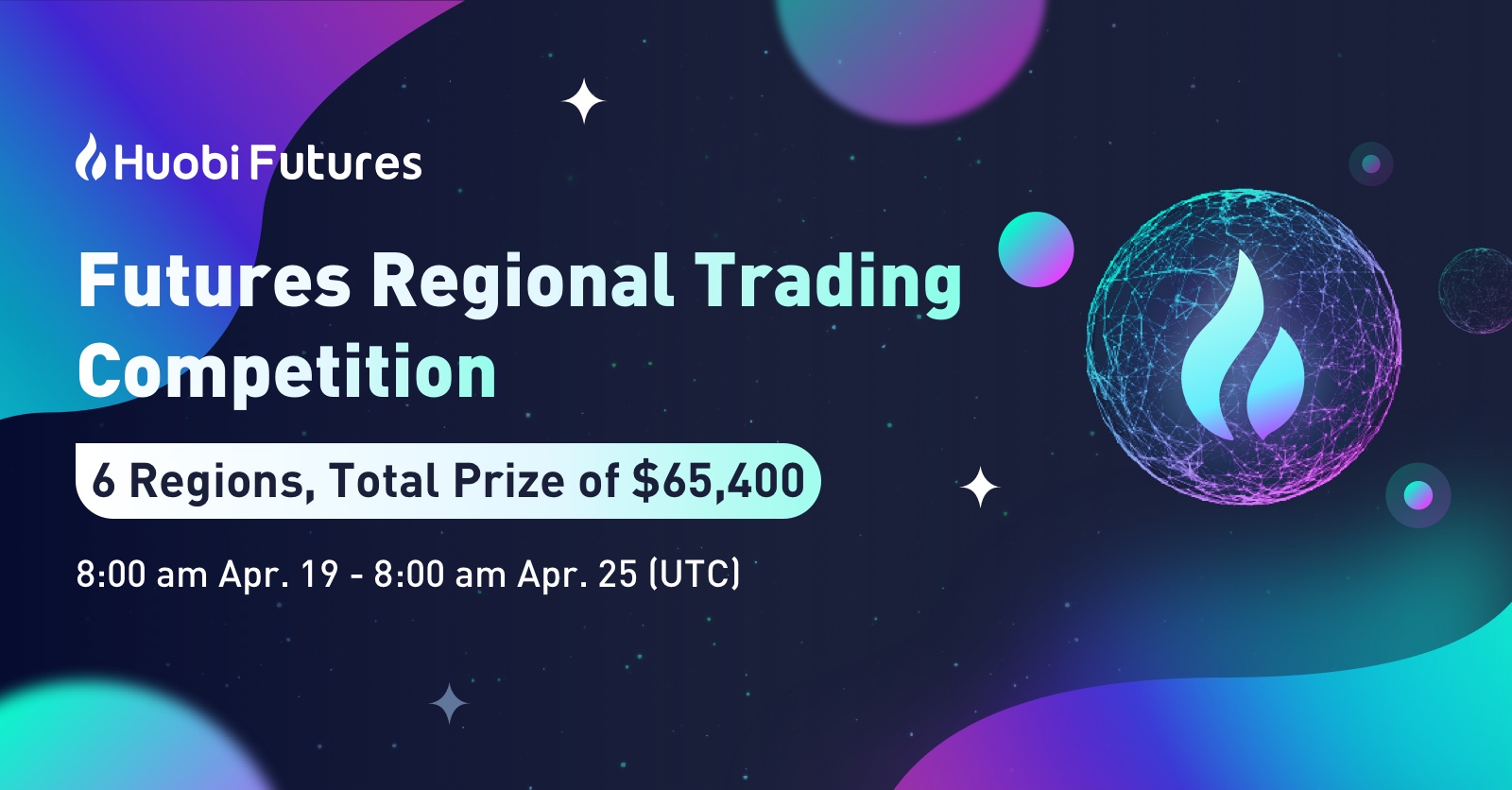 Note: Huobi Futures will automatically allocate participants to the competition regions according to the nationality of the user's certified KYC.
During the event,
In each region, new activated users with the cumulative trading volume of 1,000 USDT in USDT-margined swaps, can equally share 5,000 USDT;
In each region, all USDT-margined swaps traders will be ranked by their trading volume and the top 100 winners will be awarded as below:
| | |
| --- | --- |
| Trading Volume Ranking | Awards/each |
| 1 | 1,000USDT |
| 2 | 800USDT |
| 3 | 500USDT |
| 4-5 | 200USDT |
| 6-10 | 100USDT |
| 11-50 | 50USDT |
| 51-100 | 10USDT |
In each region, 10 lucky winners will be selected among USDT-margined traders and be awarded 20USDT each;
Notes:

Mainland Chinese users are not supported in this activity;
Users who enjoy special fee rates and sub-accounts are not supported in this activity;
The awards will be delivered to users' cross margin account of Huobi USDT-margined swaps within 7 days after the activity;
Huobi Futures shall disqualify users' participation if any malicious behavior is detected.